'Carrow McClendon September 19, 2016 Uncategorized 0
Greetings from Memphis! We are safely back at St. Jude. Kayleigh had a fairly busy schedule today but it went pretty well. The headaches stayed away nearly all day but did make an appearance tonight. She also had to take her chemo earlier today so that messed her stomach up too from about 3:00 pm on. Yet as always she has been a trooper.
She asked for steak for dinner tonight. Since meat is one of the few things she can eat a with out too much stomach trouble we quickly agreed. As we drove down town Tim saws Texas De Brazil and we decided to splurge and celebrate almost being done with the trial. For a kid that's hungry all the time there isn't a better restaurant.
After dinner we went on a carriage ride around down town. She's been asking to do it since the beginning so she was thrilled to finally get to go. It was the perfect night for it too, not too hot!
The only down side to tonight is the headache really. I'm sure all the walking and excitement didn't help but it certainly was good to see her happy 💜💜💜.
Tonight would you please join us in earnestly praying for tomorrow? We need the headaches to go away. I know it is from lowering the steroids but we need for her to even out so we can lower them again!! This is my verse for today. I am praying that I will continue to have a steadfast spirit!
Isaiah 26:3
You will keep in perfect peace all who trust in you, all whose thoughts are fixed on you!
Until tomorrow,
'Carrow💜
Being silly and singing.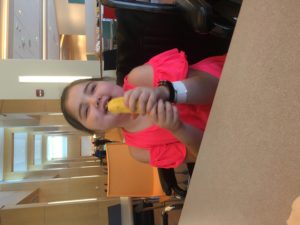 Look who we found! Love our Anna!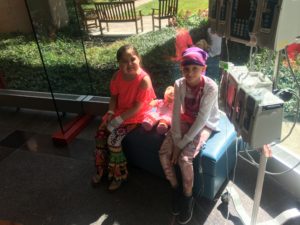 Playing
Dinner ut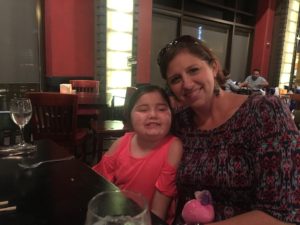 Carriage ride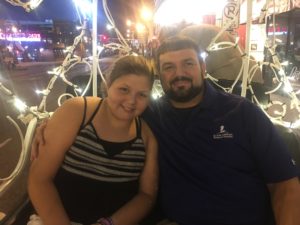 Who knew Elvis had duck feet?