'Carrow McClendon October 13, 2017 Uncategorized 0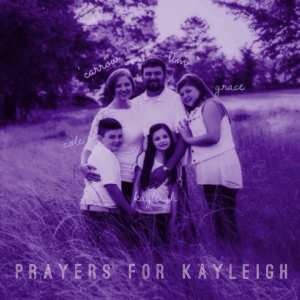 Thank you all for your love and support through our journey. We have learned and grown so much through this journey. I hope you all will join us on the next phase of our journey.
From now on I will be regularly updating our new website. This Prayers for Kayleigh website will remain active so we can always come back to revisit the journey, and so new people can read from the beginning.
We are looking forward to where the Lord is leading us and hope you will all continue along the journey with us.
To follow our new journey http://www.carrowmcclendon.com
Love always,
'Carrow💜