Hello Friends,
I've spent the past few days writing about hope and choosing joy. As always, one of the main themes that keeps coming back to me is choices. While we cannot control the things that happen to us, we do get to decide how we are going to respond to each circumstance. We get to chose our attitude.
One of the best pieces of advice I received on this journey came from my grandfather. It was the day of Kayleigh's diagnosis, we had just returned home and were having a huge birthday party for her at our house. Papa pulled me to the side, and in his gruff, matter-of-fact voice said, "'Carrow, I know this is hard, but you HAVE to stay positive!" I know he didn't hand those words out lightly. He knows the grief of losing a child, how it never goes away. But he also knows how to survive it.
I don't think he realizes just what an impact those words have had on my life and the lives of so many more. You see, he is the reason my posts look for the positive in every day. He is the reason I began looking for the good and sharing hope. Because of his guidance, and looking for the positive, I found the best. I found the peace, hope, and joy that can only come from Jesus. My faith grew from Bible truths I had read about, to truths I experienced first hand.
Maybe you are in a spot where you need some encouragement. Well friend, let me tell you, you've GOT to stay positive!
2 Thessalonians 5:16-18
16 Always be joyful. 17 Never stop praying. 18 Be thankful in all circumstances, for this is God's will for you who belong to Christ Jesus.
I leave you tonight with this Chuck Swindoll quote…
"Life is 10% what happens to you and 90% how you react to it"
– Charles Swindoll
Until later,
'Carrow💜
One year ago today. Another memory to be thankful for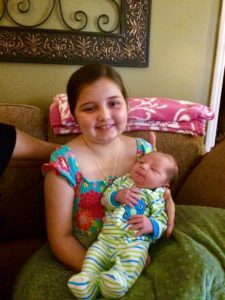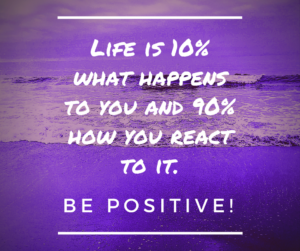 George Nancarrow, my Papa , with 5 of his 9 great-grandchildren