'Carrow McClendon December 26, 2016 Uncategorized 0
Merry Christmas!!!
It's here, it's here, it's here… my favorite day of the year!!! I love everything about Christmas – decorating, baking, shopping, wrapping, giving. God has been so good today to fill my heart and time with family. We told Grace and Cole that they were not allowed to wake us until after 5:00 am. They were pretty good and didn't wake us until 5:01! We had our family Christmas, went to church, had Christmas with my side of the family and then drove to Birmingham for Tim's side.
It's been the perfect balance. We've enjoyed talking about Kayleigh and what Christmas must be like for her this year. We've laughed, remembered, and been full of joy. What a beautiful gift from my savior on this, His birthday. No grief. There have been a few moments that felt a little bittersweet, but the sweet far out weighed the bitter. What more could I ask for?
Thank you all for your prayers. We know our strength comes from the Lord. Continuing to be covered in prayers makes this road so much easier.
Nehemiah 8:10b
"Don't be dejected and sad, for the joy of the Lord is your strength!"
Psalm 28:7
The Lord is my strength and shield. I trust him with all my heart. He helps me, and my heart is filled with joy. I burst out in songs of thanksgiving.
Until tomorrow,
'Carrow💜
Christmas morning in our matching PJ's. my husband is a really good sport!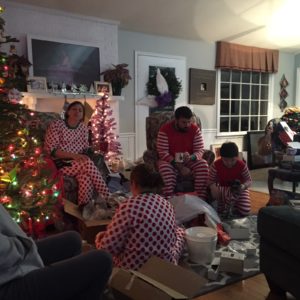 Church with Cole, Uncle Rob, Papa and Gran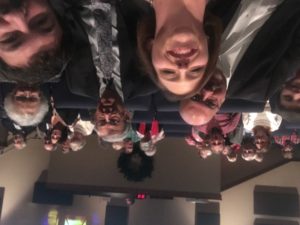 And Calloway and his family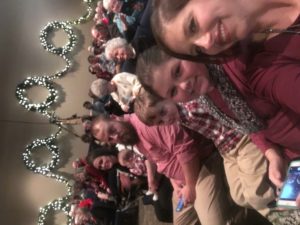 Christmas at my parents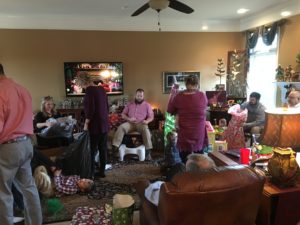 I look like her, talk like her, act like her, and apparently dress like her! I love you mom.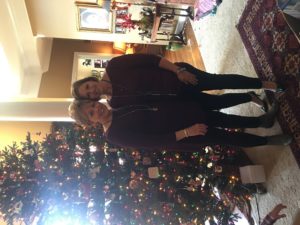 Kelly armed the boys with LARGE need guns. Da and mom armed everyone else!!